Motorola mobile radios have not only come a long way over the years, the keep evolving. With tight budgets, limited resources and little time for training, it can be hard to keep up. Maybe you've been considering the switch from analog to digital but haven't quite made up your mind that it's the right investment.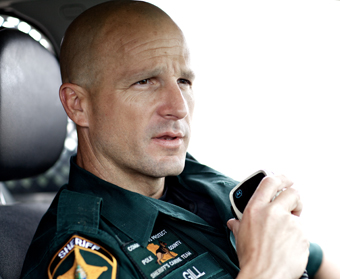 The good news is that Motorola offers mobile solutions that are flexible and scalable enough that you don't have to switch your whole fleet of radios at the same time. You can transition at your own pace, based on user needs, your time and budget.
The other good news is that your radios – and the people who use them – will likely let you know when it's finally time to upgrade, even gradually. The benefits of digital over analog are clear, and with that in mind, here are 7 signs that it's time to switch your Motorola mobile radios from analog to digital.
You Need Better Voice Clarity
Analog mobile radios transmit every sound that's picked up by the microphone, whether it's the user's voice or whatever noise or wind is happening around them. Interference also causes static on analog radios, causing voice transmissions to be garbled or unintelligible.
Digital radios use technology that focuses exclusively on the speaker's voice, not the roar of the machines or crowds in the background. Automatic error correction is in place to combat static and ensure conversations are crystal clear.
You Need a Signal that Doesn't Fade
All radio signals have limits, but the audio quality on analog radios will gradually fade and grow fainter as users approach the end of the coverage area, leading to spotty reliability and interrupted transmissions – often during the most crucial moments.
Digital voice quality will remain clear until the edge of the coverage area is reached without the static and signal degradation.
You Need to Be Able to Increase Your Coverage
Many of our customers who rely on mobile radios benefit from the trunking capabilities of Capacity Plus and Linked Capacity Plus.
Capacity Plus is for single-site trunking and connects several repeaters together. Users can link more than a thousand users at a single site without adding new frequencies. Linked Capacity Plus is for multi-site digital trunking and combines the power of Capacity Plus with the wide area coverage of IP Site Connect.
You Need Text Messaging
As you and your users know, some communications are best relayed via text rather than voice, a capability with digital radios.
You Need to be Able to Locate Mobile Workers
Integrated GPS means you'll always be able to instantly locate mobile work teams without having to reach out and ask them their 20.
You Need Bluetooth
Embedded Bluetooth audio and data means your mobile radios can connect with wireless accessories, including specially designed earpieces. You can also connect the digital radios to other Bluetooth-enabled devices to share data and real-time information.
You Need to Ease into Digital
Several Motorola mobile radios offer both analog and digital capabilities to allow for interoperability as you make a gradual transition from one to the other at your own pace.
To meet your company or agency's needs for mobile radio systems, contact Chicago Communications today!