When the general public thinks of video surveillance, they may develop a sense of discomfort knowing that someone, somewhere could be watching them. For those responsible for safety and security across different types of locations, the concept of this technology can actually be very beneficial. Video surveillance can help monitor activity of practically anything and applied to any industry.

Public Safety
Public Safety and first responders have been using video surveillance for years. The integration of dashboard cameras and the gradual incorporation of body cameras on officers can provide additional information when investigating crimes and other activities. Having a recording of events as they occur can minimize speculation, making it easier for others to understand the details of the interaction under review.
Education
Increasing the safety of schools is becoming a top priority. Recent events have made administrators realize that schools must be more proactive to better protect the safety of students, faculty and staff while they are both inside or around the school grounds. Installing surveillance cameras in hallways and other large, public spaces can make monitoring movements and activity on the premise easier to document and pursue in the case of an incident.
Healthcare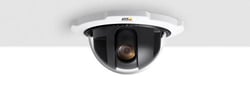 The use of cameras in hospital can be invasive of a patient's privacy if installed without considering placement of the device. When used appropriately, video monitoring can ensure that malpractice is not taking place in the hospital. Beyond doctor-patient interactions, video footage can also keep an extra eye on patients with special needs that are more prone to request assistance, likely to fall or dealing with traumatic experiences.
Manufacturing
The large size of warehouses makes them challenging to know the whereabouts of everything that goes on. Using surveillance cameras on the floor and near loading docks can verify that your staff is being productive and that orders are being received and distributed as scheduled.
Hospitality
Similar to educational and healthcare use, video surveillance in hospitality can work to provide an added sense of security to hotel guest or visitors of your restaurant.
Surveillance cameras are easy to install and the system is fairly inexpensive to maintain. Adding this equipment can provide a sense of protect and peace of mind.
Thinking about installing security cameras? Contact Chicago Communications today for more information about our surveillance offerings.