Tom's Tech Talk (#5): PM's & Check-ups for your 2 way Radio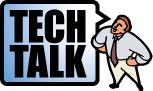 Years ago it was required by the FCC that all RF radio equipment be evaluated every year. With that, the term Preventative Maintenance evolved. Years ago radios were crystal controlled and the crystals had a tendency to drift and go off frequency. With the frequency drifting up or down, the chances of interfering with your adjacent neighbor in the RF Band became an issue. Thus visiting the RF equipment one or two times a year insured that the frequencies drift did not cause harmful interference.
In today's world we use circuits such as Phase Lock Loop or PLL circuits that keep the frequency locked on the channel. Drift is rare and the PM's required are minimal if at all. At Chicago Communication's we believe that your equipment still needs to be serviced on a periodic basis. This allows us to evaluate the operating condition of your system to insure that. Case in point, with a recent discussion with a customer it was indicated that they had minimal coverage on the Northwest side of town. In a review of their system we knew that a receiver in that area should have taken care of that problem but wasn't.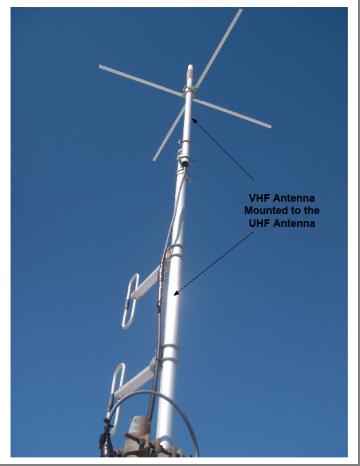 In a preventative maintenance check it was determined that the radio receiver was within Manufacturers specifications which lead us to believe there may be something wrong with the antenna circuit. In further analysis it was determined that there may be something wrong with the antenna but inconclusive enough to say for sure.
With contracting our tower company they climbed the tower to find the following issue:
By the improper installation of VHF antenna to the UHF antenna, it actually changed the characteristics of the UHF antenna circuit to not properly receive its intended frequency. This was the reason for the poor coverage. By mounting a new antenna we created a proper circuit and corrected the coverage area concern. The VHF antenna will be addressed later as we believe it is not working properly as well.
Although this situation was not typical, PM's help in identifying issues. Standard PM's allow us to check the radios and verify they meet with the Manufacturers specifications. We offer a second level PM which will actually sweep antennas and telephone lines to insure that items outside the radios are also within specifications and operating properly.
For further information on Preventative Maintenance tests, contact us at 800-833-1968 and ask our service department what your options are, or click below to read more.