If you're planning or considering upgrades to your hotel wifi this year, a recent survey says you aren't alone: the global Zebra Hospitality Vision Study reports that more than three-quarters of the hotels/resorts surveyed worldwide are expanding their wifi coverage.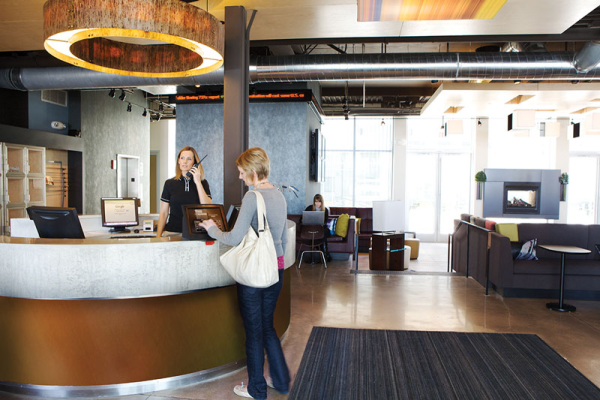 The reasons for the expansion are clear: today's connected consumers not only want lightning-fast hotel wireless, they've come to expect it — and more. They also want to use their smartphones and other devices to do more, and they want to interact with staff who are equally connected.
For the December 2016 global report, Zebra Technologies Corporation surveyed nearly 1,200 hotel and resort workers and almost 1,700 consumers in two global studies. (Incidentally, Extreme Networks acquired Zebra Technologies' Wireless LAN business in late 2016.) Let's take a closer look at what they uncovered.
Expanding Wifi Coverage & Location Services
Of the hotel/resorts surveyed, 77 percent reported that they're planning to expand their wifi coverage for a range of reasons, including: being able to have staff use mobile computers during guest interactions, enhanced location services for guests, and having the ability to provide reliable access to wireless.
An almost equal number of hotels/resorts, 74 percent, are planning to implement location-based technologies within the next year so that they can create customized offers and perks for guests. Some of their priorities are guest recognition and analytics, location-specific mobile offers and special promotions and upgrades.
Guest's Tech Preferences
On the guest side, 74 percent reported that they appreciate when hotels and resorts customize messaging and offers to them personally. And 75 percent said they're willing to share personal information, such as gender, age and email address, in exchange for tailored promotions, coupons, priority service or loyalty points.
Interestingly, guests are a little less comfortable sharing their location than their personal information, and their level of comfort depends on their age: 34 percent of Millennials said they're comfortable sharing their current location, compared to 13 percent of travelers who were 50 to 64 years old.
The numbers also indicate that hotels are smart to invest in better technology for their staff during guest interactions: 66 percent of guests say they have a better experience when hotel staff use the latest technology. And 68 percent said they'd like to use their smartphone to speed up the check-in process.
Global Differences
There were some interesting differences in responses for hotels and guests based on where they're located.
In North America, guests reported being the most willing to use self-service offerings and to share their location and social media profiles. Also, hotels are ramping up their location technologies.
In Europe, travelers are least likely to belong to loyalty programs, so the top priority is maintaining current guests.
In Latin America, guests have high expectations about getting personalized attention from hotels and resorts, and in the Asia-Pacific region, guests are influenced most by helpful guest assistants to stay at a property.
Survey Methodology
Zebra surveyed almost 1,200 hotel and resort workers in guest services, IT, marketing or operations, as well as 1,680 consumers. The first of the two studies looked at the hotel/resort industry's views on the needs of guests, strategic technology and service plans, and their vision for the future. The second study measured guests' preferences, technology requirements and opinions on the factors that influence their overall satisfaction at hotels and resorts.
To meet your needs for communications solutions in the hospitality industry, contact Chicago Communications today!