It's a question pondered by job seekers, trainees, and seasoned businesspeople alike—not to mention customers themselves: "What does customer service mean to you?"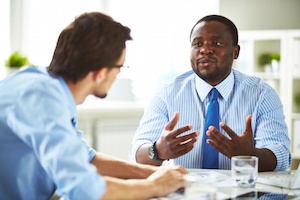 At Chicago Communications, we're in a good position to define great customer service skills, because our clients work in some of the most high-pressure customer service situations: they're first responders, educators, manufacturers, hotel and hospital workers, and more.
For many of them, providing good customer service means making a critical difference when it matters most, whether they're saving a life, teaching a child to read, building a product that consumers can depend on, or providing a weary traveler with comfortable accommodations.